ATI Academy
The ATI Academy is ATI's Learning and Development division, centered around a holistic approach that encompasses clinical development along with leadership and professional growth. This includes Pathways Programs that ensure growth and preparation to take on what's next in your career.
Clinical Pathways for Early Clinicians
Clinical Pathways is designed for the needs of new graduates at the beginning of their career journeys. Cohorts run multiple times per year, and participants are immersed in a rich onboarding program for 12-18 months designed to bridge the transition from novice PT student to effective, confident clinical professional who can predictably deliver the best results and outcomes for patients. Pathways clinicians will be assigned to one of ATI's growth locations, and upon graduation may request a transfer to any open Physical Therapist position across our vast national footprint. Licensed Pathways clinicians are paid and work as full-time physical therapists, and participate across all levels of ATI's total rewards program, including best-in-class benefits, competitive full-time salary, and ATI's Clinician Incentive Program. Relocation assistance is also provided for this program. Unique to Pathways, clinicians also receive ongoing development support throughout assignments (including Grand Rounds) and continual consultation with ATI's internal experts to expand their clinical toolkits and effectiveness.
Apply to ATI Clinical Pathways Program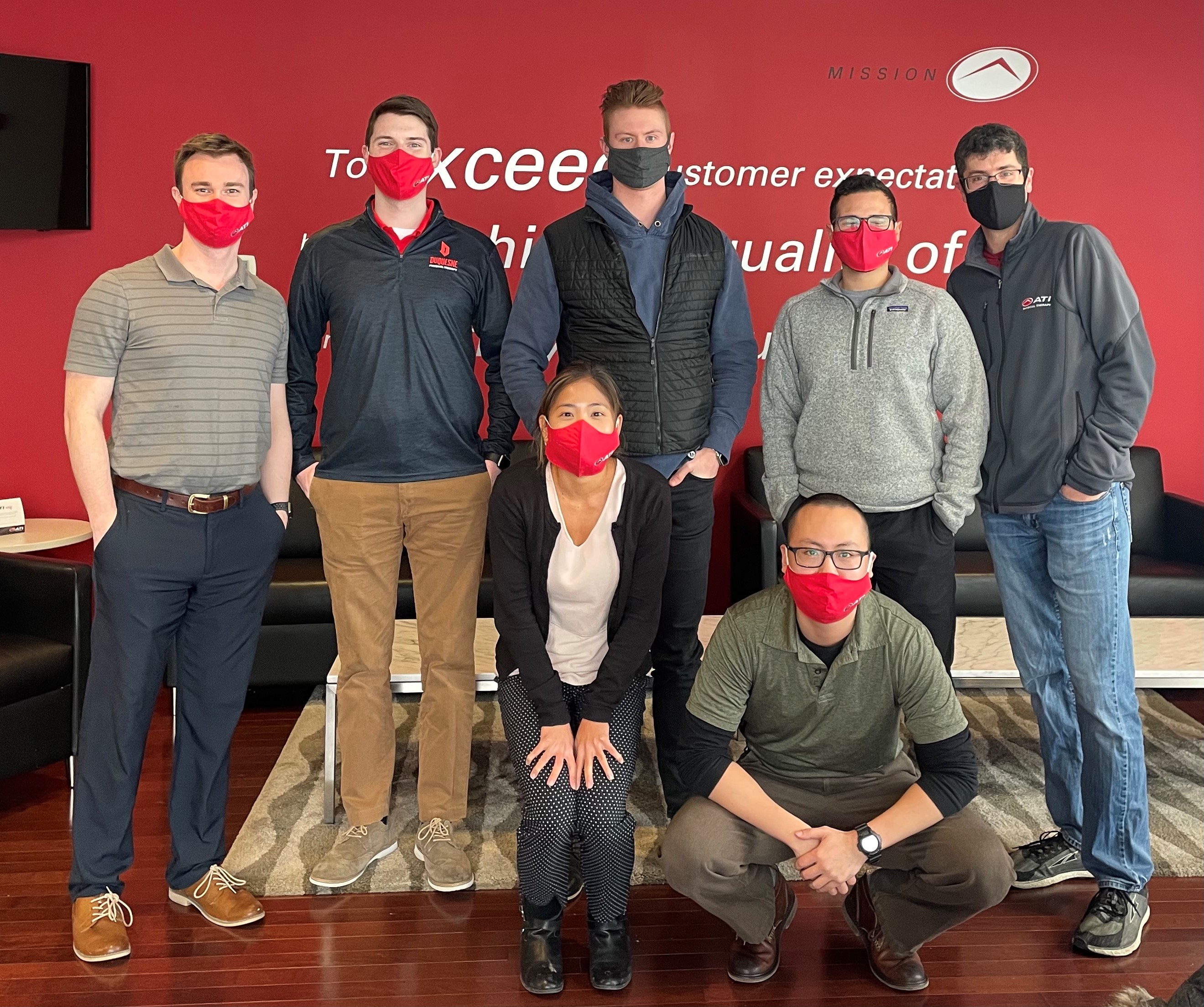 Clinic Director Pathways
Clinic Director Pathways is a development program for clinicians who want to positively influence outcomes beyond their own schedule as they step into becoming a Clinic Director. This program prepares participants with diverse distance learning experiences centered on developing the ability to activate potential in others and introducing the business acumen needed to drive financial success.
Multi-site Clinic Director Pathways
For high-performing leaders who want to expand their impact, Multi-Site Clinic Director Pathways offers in-depth education in the implementation of change management, high-level communications, motivation and leading through others. This program offers both live and independent opportunities to become a remarkable leader.
District Director Pathways
District Directors at ATI Physical Therapy have the core responsibilities of developing their people and ensuring best-in-class patient outcomes in a sustainable way. This 24-36 month program incorporates formal learning, collaboration, and diverse job experience and exposure to develop an understanding of holistic delivery of physical health services to patients with musculoskeletal (MSK) issues. This program includes specific emphasis on market-based financials, labor modeling, forecasting, and leading leaders.
Residency and Fellowship Programs
ATI is proud to offer credentialed residencies in both Sports and Orthopedics as well as an Overhead Athlete fellowship for the clinician who desires an immersive educational experience.

All programs take place in Greenville, SC with a satellite location for Sports in Birmingham, AL. Cohorts run August through the following September with application windows in the fall of the preceding year though RF-PTCAS.

Our residents and fellows treat between 30-32 hours per week as a physical therapist with additional mentorship, didactic, physician observation, and field coverage opportunities with our partners at Steadman Hawkins Clinic of the Carolinas, Andrews Sports Medicine, and a variety of high school, collegiate, and professional sports teams/athletes.

Graduates of these programs include some of ATI's very best across the country; PT's serving in professional baseball, football, soccer, and tennis; and professors and researchers at DPT programs.

For More Information:
Sports Residency and Upper Extremity Athlete Fellowship: Brad Eggebraaten, PT, BSPT, ATC, SCS bradley.eggebraaten@atipt.com

Orthopedic Residency: Jackie Davenport, PT, DPT, OCS jacqueline.Davenport@atipt.com

Program Outcomes

| | | | |
| --- | --- | --- | --- |
| | Graduation Rate | Number of Graduates who Have Sat for ABPTS Board Certification Exam | First Time Specialty Pass Rate |
| Sports Residency | 95% | 100% | 95% |
| Orthopedic Residency | 96% | 96% | 98% |
| Upper Extremity Fellowship | 100% | N/A | N/A |
Stay in the Know
Join our ATI Talent Community to receive notifications about open opportunities, exclusive invitations to events, and company updates.
Click to Connect!